Since updating nextcloud to version 10.0.2 and re-enabling all apps, the calendar app view does not work. Instead, the following is shown: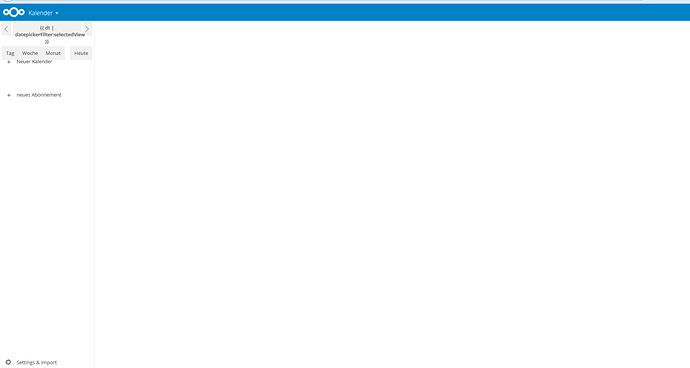 The account used for testing contains three calendars. The CalDAV backend and connected clients are still working as expected.
What could be the cause of this issue? How can it be fixed? Many thanks!