Hello,
This is my first time posting here and hoping that anyone can help me or point me to the right direction.
I just installed NC using dietpi VMx86 version, I am currently trying to figure out how to set everything up before I do it on my actual raspberry pi. I also have a QNAP NAS that's on the same network. In the dietpi VM I am able to mount the NAS shared folder just fine and create new folders/files through the dietpi terminal.
I then go into NC to download the external storage app to try to attach my NAS folder using the local option and it seems to work just fine.
I then go the external storage on the user side of the settings and click on the check mark. However, I get an error but every time I click on the red error symbol it goes green. (Can anyone explain as to why that is?)
Finally I go to my external storage option at the home page and see the folder, yet every time I select it, it bring me back to the home page with a weird glitch as seen below where there seems to be double/copies of the .jpg images and don't see any of my folders/files that are associated with that shared folder.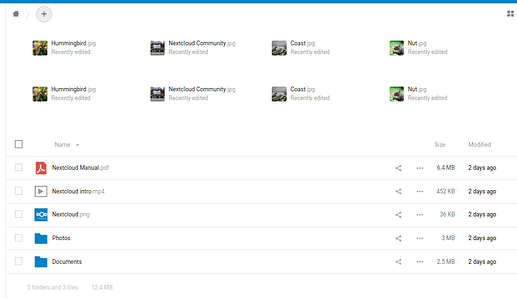 Could someone tell me what I'm doing wrong, could it be because I'm doing everything off a VM and not the physical raspberry pi?
I've also tried the following commands to see if it was a permission issue but no luck:
chown -R www-data:www-data /mnt/NAS453Be/
chown -R 0750 /mnt/NAS453Be/

The NC that was installed is 17.0.1; I determined this by doing
cat /var/www/nextcloud/version.php
Thank you in advance for your time