I have an interessing problem.
The admin user shares some folders to all the users.
After updating to 24.0.7 (I don't know if it is relateted to) all shared folders are not accessable for only one of my users.
This user can see the shared folders here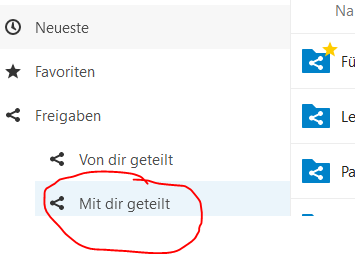 But if the user clicks on it the files app navigates away to the root folder.
The recommendation plugins shows files from this shared folders, too. But an access is not possible.
This user can't access with webapp and andoid app but with the nextcloud desktop client it works.
Any ideas what I can check?
Thank you guys!