Originally published at: https://nextcloud.com/blog/a-new-major-talk-release-for-our-mobile-clients-is-out-bringing-offline-support-and-more-cool-features/


Talk 9.0.0 for Android and iOS is out!
Good news for the fans of the Nextcloud Talk apps for mobile! Besides the new Nextcloud 19 released today new major Nextcloud Talk releases for Android and iOS are coming! Currently Talk 9.0 (beta) for iOS and Talk 9.0 RC2 for Android are available. Check them out and help us with testing so we can made available the final releases as soon as possible!
Meanwhile, take a look at what these releases are about ;-)
Offline support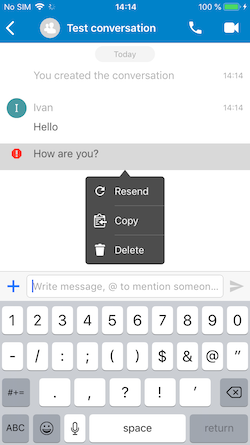 The 9.0.0 release brings offline support for both the Talk app for Android and iOS.
Often dealing with a bad internet connection or no connection at all when you're on the go? With the improvements made in this release Talk will be always responsive, even when your device is offline, in a tunnel, or in a plane!
Loading messages between you and your contacts is now available and you'll be able to see the list of all your Talk conversations! Messages are now visible in the chat right after you press the send button. You will see a loading spinner while sending and an error if it fails. Send a message when offline and you will be able to resend it once you have an internet connection!
This release brings new functionalities, significant UI improvements and many more fixes & refinements to the users.
What's new?
Talk for Android
The most important improvements of this release include:
📶 offline support
🆕 application shortcuts
↔️ swipe to reply
🔗 new invitation options to a conversation
📱 remodelled UI
Note that RC2 of the Talk app for Android is available. Get it, test it and let us know what to improve ;-)
Talk for iOS
The most important improvements of this release include:
📶 offline support and temporary messages
🔇 mute participants
🎙️ show speaker indicator
💬 limit conversation creation
Note that the Talk app for iOS is available in Beta version. Get it, test it and let us know what to improve 😉
Talk for Android features:
Application shortcuts
Howsoever simple it is to use an app and get work done with it, our attention will always be on shortcuts! Talk 9.0.0 brings easier access to the recent conversations by just long-pressing on the app launcher.
Swipe to reply
And since we're talking about shortcuts, swiping to do something when using a mobile phone or tablet is always more practical and fun! If you want to reply to a message on a topic that needs your input, just open the conversation and SWIPE to reply to that message. Simple 🙂
Invite people to a conversation
Now you will be able to invite people to a conversation even when you're attending a call or chatting on your mobile! Just choose the way you want to share that conversation, via email to one of your contacts or to a circle!
Remodelled UI
A software that is friendly to the user and intuitive/ easy to use or understand is always one of our focuses! That's why we have been making significant improvements to the Talk for Android app! Don't forget to get the latest and greatest on your device to experience the importance of all the changes!
Talk for iOS features:
Mute participants
This feature allows a moderator to force-mute other participants. If a moderator chooses to mute a participant in a conversation, the app mutes that participant for all the users. A muted user will receive a "You have been muted by a moderator" warning. If you usually have large community calls, you can use this feature if someone violates the code of conduct or misbehaves for example.
Show speaker indicator
Group calls now show a speaker indicator, so everyone in a call knows who is speaking, who is muted or not. Now, if you hear any keyboard typing as a background noise when someone is speaking, you'll know where it comes from 😉 Just check which user is unmuted.
Limit conversations creation
This feature, based on admin settings, can be used to limit the users ability of creating new unwanted conversations, depending on the group they belong to.
Tip: Did you know that Talk 8.0 for iOS brought multi-accounts? If you missed the updates, take a look now and connect all your accounts to your mobile app.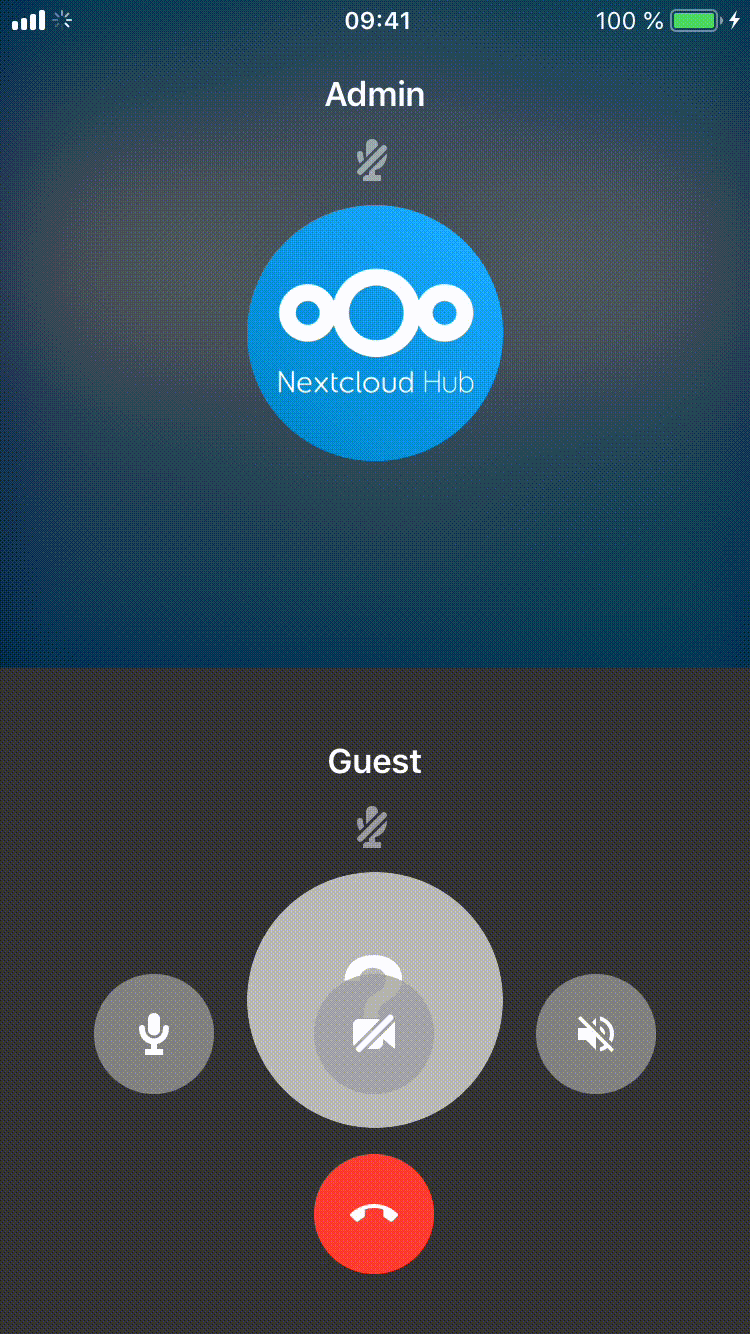 Thank you 🙇 to our amazing community!
A big thanks goes to all the awesome members of our community that regularly help us make Nextcloud better, by translating Nextcloud to other languages or reporting and fixing issues!
Feedback 🔥🤩👍
We appreciate your feedback! If you'd like to share your comments with us, continue the discussion in our forums. What's the best thing about Nextcloud Talk for mobile so far?